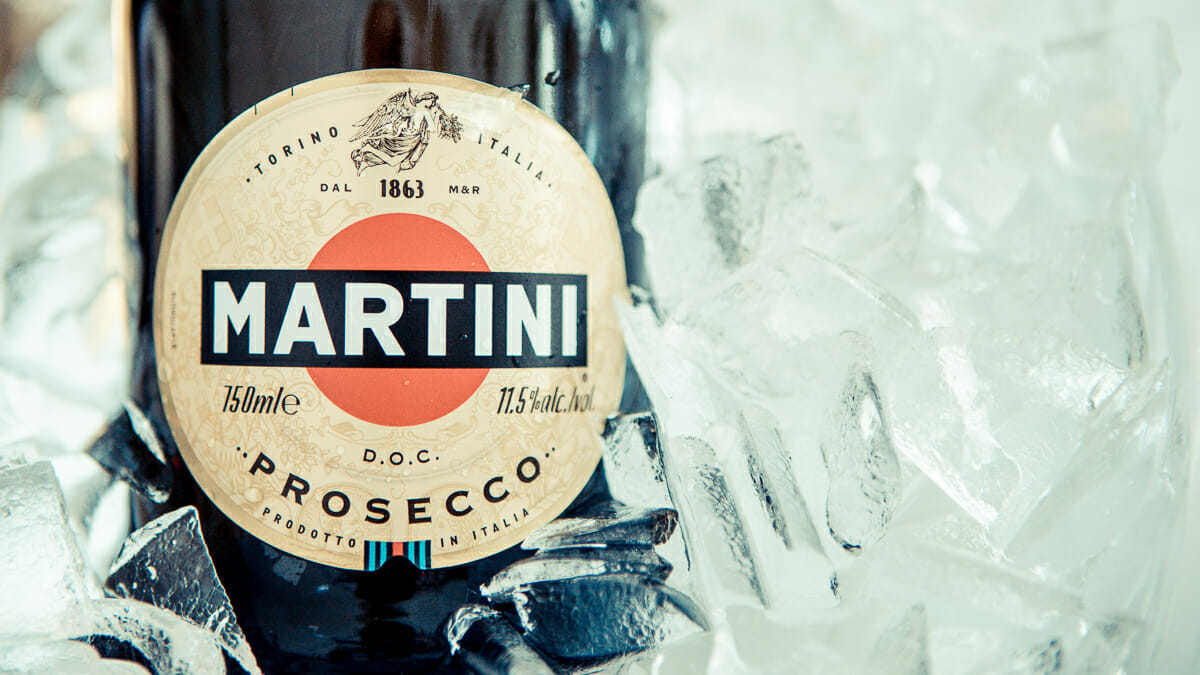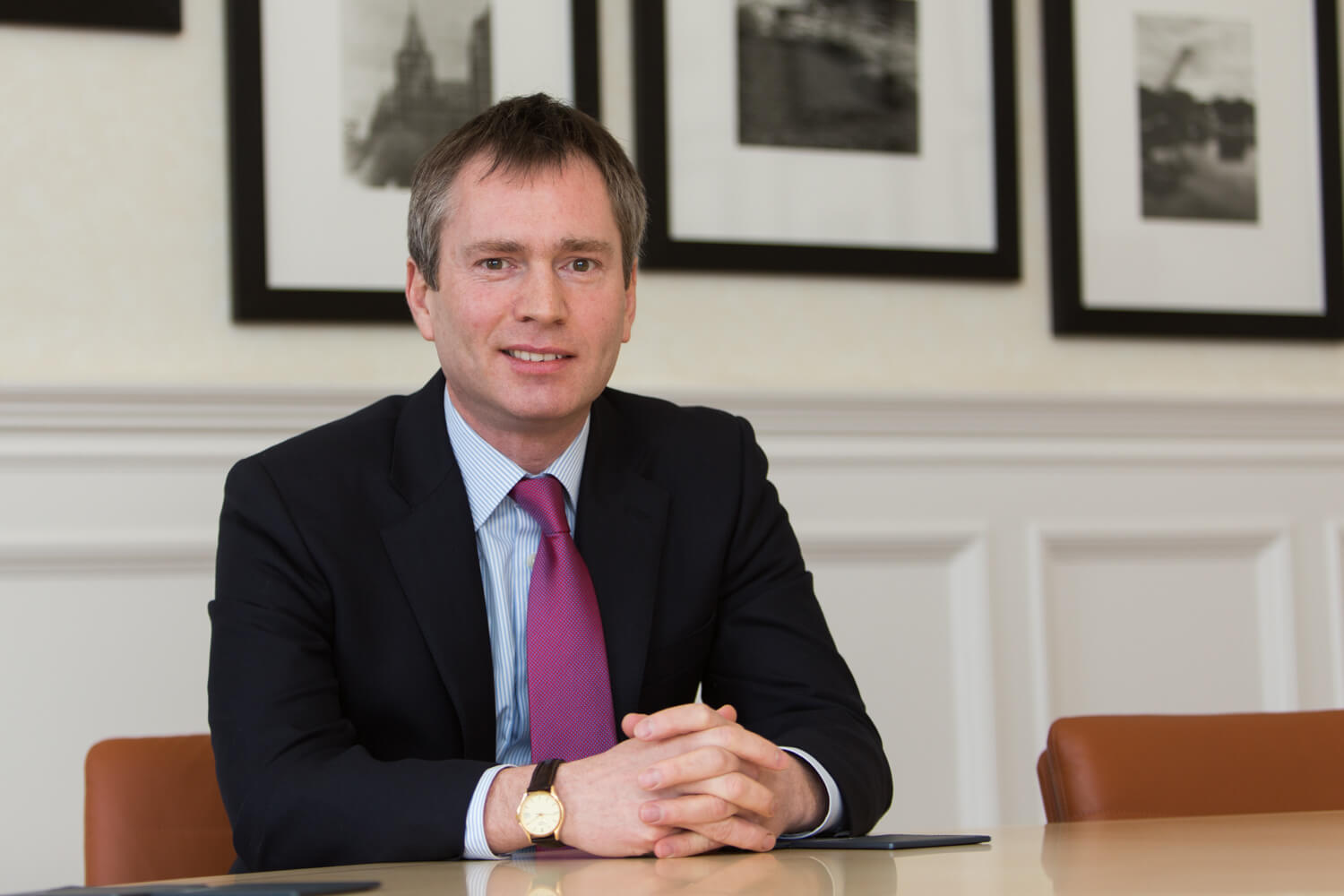 PROFESSIONAL PHOTOGRAPHER IN EDINBURGH, SCOTLAND
Hello! Lots of photographers out there, I know, so why me? I've got one of those awards, internationally published and based in Edinburgh. I've worked with global brands, local companies and talented individuals, all looking to get those perfect shots. As a professional photographer I've arranged shoots for major international brands such as Universal Studios and Miller Beer, while still maintaining regular clients based in Edinburgh, such as the EICC, Edinburgh Military Tattoo, Rosslyn Chapel and many more.
There are many things that go into a good photo-shoot, but ensuring you get the right shots for your chosen output such as print, web, large format or something else, it isn't just about the day of the shoot. With every client I invest time into pre-shoot planning and preparation, and extensive editing and formatting once the shoot is done. The process isn't the same for everyone, but I'd like to think that my personal, adaptable approach is appreciated by most of my clients and has secured me long-term photography contacts with some of the major brands and organisations that you can see below.
This was a shoot for the free newspaper Metro. A Jack Daniel's inspired night held at Stramash in Edinburgh. Band, music, venue, atmosphere including the bottle shot photography and more. It should feature from 1st May.

Almost 2 full days spent photographing the Society of Chiropodists and Podiatrists at the Principal Hotel on George Street, Edinburgh. I then received this at the end of an email once I'd submitted the images, which was nice: PS – I should have said the photos are the best we've had, thank you so much, very impressive […]

A very special pop-up bar for Martini in Edinburgh. Film crews, brand ambassadors, Parmigiano-Reggiano, olives, and lots of hugs! Here's a sneak peak shot and I'll post a link here once the official photos go live.

Client: Perth College, University of Highlands & Islands. I've been contracted to Perth College UHI for a little over a year now. Prior to that it was freelance work and I was working closely with the marketing team for 2 years. Apart from shooting the campus, graduation, awards ceremonies, staff & Patron HRH The Princess […]

The official opening of Perth College UHI's Academy of Sports & Wellbeing. CEO & Principal, Margaret Munkton along with Deputy First Minister of Scotland and the Cabinet Secretary for Education and Skills, John Swinney.

A full day spent at hog roast company, Oink. Owner portraits, interiors, action, food and people shots as well as Timelapse video for adding to their website and PR.

A shoot for Sennheiser,  who wanted some of their new products in-situ at Edinburgh University to be used for future case studies

I don't think I posted this at the time but this was a shoot for Core Events, lighting up Concorde at The National Museum of Flight. A difficult bird to shoot on the ground I think. I also feel a little bit robbed of the experience of never being able to fly on this but […]

Up-dated head shots in the studio. Justyna wanted something bright and fresh…

I think this is my 4th shoot with Ger of Holster. Stunningly made bespoke seating and furniture. Go looksy: http://www.holsterdesign.co.uk/

First actor's head shot of the year with Amy Ross. Amy's off to an audition with Disney on Tuesday and needed up to date shots and quick! Best of luck, Amy and let us know if you get it.

Location business head shots are simple, quick and none disruptive. I bring a portable studio to your office and set up in a space. This was for Leap Frog investments in Edinburgh. Get in touch for a chat and a quote.

The 2017 Glenalmond College AGM held at The New Club on Princes Street, Edinburgh. Relaxed reportage photography with the odd posed shot thrown in for good measure.

Dr John Payne. One of the different business looks we created in the studio. Black and white, colour, glasses, no glasses etc.

Asked by the organisers to provide the official press release photos for Dumfries & Galloway's parade. Here's one from the shoot.

Jamie Andrew and Polly Murray. Two titans of the Scottish climbing world opened up the new Perth College UHI Scottish Climbing centre with an inaugural climb. Sports Scotland and Team GB athletes all joined in to celebrate the fact that climbing will be in the 2020 Olympics.

Photo shoot for M&S World Magazine in Falkirk last week. Here's a sneak peak…

The Royal College of Anaesthetists Patient Safety Conference took place with the presence of HRH The Princess Royal. Over 150 delegates on a full day shoot for the Royal College at The Royal College of Physicians, Edinburgh.

My second shoot for Heriot Watt's Edinburgh Business School Graduation this year. Over 400 people in attendance from around the globe.

Keith Brown MSP, secretary for the economy with John Lister, Dexcom's general manager for EMEA at the new Edinburgh HQ. All press shots delivered within the hour for worldwide release.

Portrait shots for Musician and Songwriter, Emma Russell.

I was asked to document the donor boards of the old Royal Infirmary in Edinburgh, as Edinburgh University are renovating the building. I was then asked back to document the entire building. Here's one of the old wards on the first floor.

My 5th year photographing Perth College UHI's Graduation ceremony at Perth Concert hall. Pictured are the award winners with HRH The Princess Royal, Chancellor & Vice Chancellor of Perth UHI.

PR Shoot for Stripe Communications.

Asked by the Chartered Institution of Wastes Management to capture their 2 day conference at the EICC. Sally Magnusson opens the first day.

The yearly question time in Edinburgh from Estates Gazette. Portraits, reportage etc. for next day Web and Press use for the UK Property world!

Brodies got in touch to shoot their entire range of Tea, Coffee, Chocolates and more.  To many to list but needless to say the studio smelt amazing!

Another shoot for Bruce Taverns. This time it was Whistle Binkies, Mash House and The Globe. Three venues captured in a day for PR.

It's hard to pick just one image after a two day shoot but here you go! Working on behalf of Gap Inc. I met with the client at the oldest Cashmere production company in the World, Todd & Duncan. Two days of shooting the entire process of production for Gap INC's company, Banana Republic.

One of the many pop-up bars I was shooting for Moson Coors. Tastings at the Pleasance Dome & Pleasance courtyard for Rekorderlig.

A shoot for SteelyFox Pr for Black Bottle. The opening of the Black Bottle Backstage bar at The Pleasance Dome for the Edinburgh Fringe Press. Branding, Branding and Branding…

Asked by SteelyFox (PR) to shoot the newly refurbished and opening of The Scotch Malt Whisky Society, 28 Queen Street. It was an all day shoot and here's some that were used on the site: https://www.smws.com/blog/2016/08/09/smws-queen-street-launch-party/

Senior Management team at Sopra Steria. Various management shots as well as around 26 head shots. Interestingly, I used to work here in another life!

Mr Innis & Gunn himself, Dougal Sharp, in his Edinburgh restaurant/bar, The Beer Kitchen.

The Scottish Informatics and Computer Science Alliance (SICSA) part of Strathclyde University, invited me to shoot their 2016, two day conference in Glasgow. Here's Google, defying the rain and looking summer-like!

Asked to cover 2 half days of Edinburgh Business School Graduation at Heriot Watt University. Pre event reportage, the award ceremonies post event drinks and portraits for future PR.

Move2Music's Monica Wilkinson was after some friendly portraits that captured her at the piano… We did that! Then we went to my studio and we had fun with colour balls and ribbons to help promote Dalcroze side of Monica's teaching. It was a great, fun shoot and it gave Monica a lot of diverse imagery […]

More and more people are asking for photos for Job applications. This is Sara.

Ahmed Khalifa needed up to date business shots for his website but didn't want the traditional white background or edit…

Another intake of products from Rosslyn Chapel this week… Luckily we got to eat these during the shoot. The things I have to do for my work!!

A double shoot for Perth College UHI today. A 4 hour dash around the Campus shooting more imagery for their Award Winning Prospectus, which I am proud to be apart of. Followed by their annual Prize Giving ceremony in the afternoon with Guest, Keynote Speaker, Mark Beaumont, the 'around the World' Endurance cyclist. (pictured)

Can You Dance came to Edinburgh's Murrayfield Stadium for a 2 day dance event. Break out sessions with some of the UK's top, working dancers as well as performance and prizes.

My second shoot with J.B Turner for up-to-date PR shots. J.B. Turner is a thriller writer and author of Hard Road, Hard Kill and Hard Wired. Curious souls should check him out here: http://jbturnerauthor.com/

Conference photography for Portland Press Biochemical Society who held their IGGM at Edinburgh University's Institute of Genetics and Molecular Medicine. Reportage, awards, guest speakers, poster viewings and more…

John is probably the unluckiest person I've met. He's had so many accidents it's nuts! Broken Neck, electrocuted, Malaria, Frostbite, Hypothermia, Car chases…The list goes on and on. Check him out in August 2016.

Interiors shoot of George IV bar on George IV bridge in Edinburgh for Bruce Taverns. Shots to be used for website and general PR.

Updated studio headshots for Rose…

Thousands of people turned out for a weekend of Comics, Super-heros, Sci-Fi and all things, well, 'comic'. Asked by the EICC to shoot the event over a couple of hours for a case study.

A full day of photography for Scotland's National Blood Transfusion Service in Dundee's Ninewell's hospital. We had to document the entire process of giving blood at the Donor Centre for their new website which launches in the summer. Here's a shot from the day and I've kept out needles and blood just in case you're […]

Team PR shot for the crew of http://www.daffysgin.com/

1 of 14 portraits shot at Parliament House, Edinburgh for the Faculty of Advocates.

Studio Portrait of Sir Patrick Grant of Dalvey.

Nikki Yates, general manager for GlaxoSmithKline (GSK) Europe and Jamie Hepburn, Minister of Sports, Health Improvement and Mental Health, unveiling the plaque commemorating the opening of GSK Edinburgh office.

A shoot for Last Word Media in London of Alan Roswell, Investment Director at Standard Life.

Shoot number one in the bag for University of Highlands & Islands, Perth College. Case study portraits, faculty, campus and more over a 2 day shoot. Not sure when they were cooking up in the kitchen but it smelt amazing!

Studio shoot for Kelly Ross. (I really must start updating my site more!).

Solus Ceramics Ltd, a commercial tile supplier based in Birmingham asked me to shoot the interior of Inverleith St Serf's Parish Church, Edinburgh. Over 4km of pipping for the underfloor heating; the top layer I thought it was wood and even under close inspection, alas, it's tiles…

Three days shooting Guest, Keynote, Management and more at the Balmoral Hotel on Edinburgh's Princes' Street for Global leaders, Cook Medical . Multiple breakout sessions and two evening events at 2 venues around the city, kicked-started my 2016 with approx. 15hours sleep over the 3 days. 8.30am starts and midnight finishes with images needing edited […]

Last shoot of the year for me. It's been full on and 2016 I promise to be more active on here with weekly, if not daily posts. There's so much I could put up from my last few weeks of work but I'd rather stay customer focused and get images delivered on time… I will […]

3rd shoot for Rosslyn Chapel with another 150+products shot in my studio for their webshop. Here's the geen man…scary, huh?!

Having already photographed 50 heads at their Edinburgh office,  Global Professional Services company, Turner & Townsend asked for their Glasgow office to be photographed, too. 45 people wrapped up in about an hour and a half.

Asked by Pete & James of CORE to shoot a pretty unique set-up at the Edinburgh International Conference Centre, of lighting, sound and events services they provide. Here's a still from the evening.

I was invitied so shoot The Scottish Informatics and Computer Science Alliance (SICSA) in Edinburgh University's Informatics building. SICSA is a collaboration of Scottish Universities whose goal is to develop and extend Scotland's position as a world leader in Informatics and Computer Science research and education. In a nutshell, I had to document the event […]

The Council for International Schools held their 25th Meeting in Edinburgh this year and I was asked to cover the two days. Reportage/unposed photography was the brief and to capture the event from beginning to end over the two days. 800 People, spread over multiple locations with lots of parallel meetings taking place.  Here's one of […]

Artist and Playwright, John Byrne. Photographed for The John Byrne Award at the awards ceremony at Edinburgh University's Playfair Library.

MP/MSP Joanna Cherry receiving an astonishing £250,000 cheque from The Bingo Association in Westerhails, Edinburgh. Press/PR shoot for PLMR group, London.

I think I've been working with Gail at JustBe for about 3 years now and it's always a fun shoot. More so when there's chocolate involved. Go on, buy some, it's amazing.

Firstly, I must apologies for not updating the site more. I'm trying!! It's simply a time issue due to workload but I'll do my best to do this everyday, where possible. One of the 10 nominees of the John Byrne Award presenting to the 6 judge panel. The winner still hasn't been announced but I'll […]

Actor's head shot for Jonathan. The studio has had a sudden influx of actors this past few weeks and as much as I'd love to post them all…I just wish I had the time. Offering head shots at a reduced rate for November so get in touch and mention this post. Cheers

Working with StudioArch, we shot over 200 images in a day and half for Rosslyn Chapel in my studio. The edit is still ongoing but here's a sneak peak. All soon to appear on the new Rosslyn Chapel website.

Individual headshots and a group meet the team photo. All wrapped in around and hour at the studio.

This is the 3rd Graduation I've shot for Perth UHI and even though it's held at the same venue, Perth Concert Hall, it manages to be different every year.

Again, I've not really had a chance to update the site due to workload so I thought I'd start adding shots that I should have added ages ago and eventually, I should catch-up! PR shot for Scotland's finest Americana band, The Wyntown Marshals

Author, Nicholas Hogg popped into the studio for a set of new images. One from shoot.

Johnson Mathey needed an array of images for their Annual Report and website. A day spent in almost every aspect of the business done in an unobtrusive a way as possible.

I was asked by the EICC to photograph a visit by First Minister, Nicola Sturgeon with EICC SEO, Marshall Dallas prior to her speech at The Gaurdian's International Television Festival.

Day one of shooting for Tia Maria Milk float in George Square Gardens. The Mac Twins, Silent Disco, Free Samples, the works… Round two for me tonight !

Paula from the Tattoo popped in to the studio today with 20 products for their 2015 shop. One from the shoot…

A shoot for Disaronno during the Edinburgh Fringe at Edinburgh University's Loft Bar. Sour mix cocktails, C. Duncan, Malcolm Middleton, Celebs, roof terrace, branding branding branding. Fab night!

Nicholas Parsons looking as dapper as always and at 91, too. Shot at the Edinburgh International Book Festival. Now my 7th year! ©JohnNeed

With apartments in Aberdeen, Birmingham, Glasgow and now Edinburgh. I was asked to shoot the various studio layouts and options The Spires have to offer prior to their opening in August 2015. Here's a shot from the selection.

After a 10 day trip to Italy, i'm back in the studio today shooting Children's refurbished furniture for SkyeBlue. Website link to follow. More to come soon with events during the Edinburgh Fringe for Disaronno and Tia Maria.

John from Shibui needed a lot of loose Tea, Tea bags and a lot of packaging photographed, I simply needed a lot of Tea! Two sessions so far and more booked for August 2015. Interested souls should check out the site as it's all very tasty indeed. http://www.shibui-tea.co.uk/

An 8 hour epic train journey from Edinburgh to Thurso over the weekend. This was for a self build house for a feature in Home Building and Renovation magazine. We had a play with light trails and although this shot won't feature, it was fun to do. I'll post a link once the house is […]

HRH Prince Charles. photographed on a recent visit to Edinburgh at Prestonfield House. Totally top secret for now so I'll reveal all as soon as I can. The story of how we got the shot is hilarious… Watch this space!

Day one of my new website and there'll be more posts to follow. I could post another 50 images for various shoots of the past weeks but I'll simply start with Maria. First image of 3 for Maria's iTunes EPs. More to follow.

My second year shooting this and my hat goes off to these professionals as tasting Whisky from 9AM each day, is not only a skill but a serious challenge for most, I'm sure.
IF YOU WOULD LIKE TO DISCUSS YOUR PROJECT, THEN PLEASE FILL IN THE FORM BELOW.
Address: 1 Summerhall, Studio 147, Edinburgh, EH9 1PL
Phone: 07756 178 947